New 2-year pilot at Grady Memorial Hospital
The Atlanta pilot project is the second to be rolled out by the UMass research team led by Drs. Doug Ziedonis (principal investigator) and Mary Olson with grant funding from the Foundation for Excellence in Mental Health Care (EXCELLENCE).Beginning in March 2016, Drs. Robert Cotes and Keith Wood at Emory Medical School will partner with the UMass team to implement the Open Dialogue approach at Grady Memorial Hospital and recruit and provide clinical care to 20-24 participating individuals and their families.
These leaders recognize the need for better, recovery-oriented approaches that engage individuals to be full participants in their care and recovery. Currently, only about 20% of people who are hospitalized actually connect with their first regularly scheduled outpatient appointment.
Atlanta-based donor makes it happen
A substantial donation by an Atlanta based donor has enabled The Foundation for Excellence in Mental Health Care to give a generous grant to University of Massachusetts Medical School and Emory Medical School to bring Open Dialogue to Atlanta, extending by two years its original three-year grant to adapt the well established Finnish model for use in the U.S.
What is Open Dialogue?
Open Dialogue
 is an approach to acute psychiatric crises developed by Jaakko Seikkula, Birgitta Alakare, Jukka Aaltonen and their multi-disciplinary team at Keropudas Hospital in Tornio, Finland. This psychosocial intervention has two components: (1) a community-based, integrated treatment system that engages families and social networks as creative partners in the recovery process, and (2) a distinct and unique form of dialogues within open psychiatric meetings. The approach has been effective in reducing symptoms of psychosis, leading to fewer and shorter hospitalizations, reduced neuroleptic medication dosage, greater improvements in functioning and improved likelihood of employment.
Grady Hospital
Atlanta, GA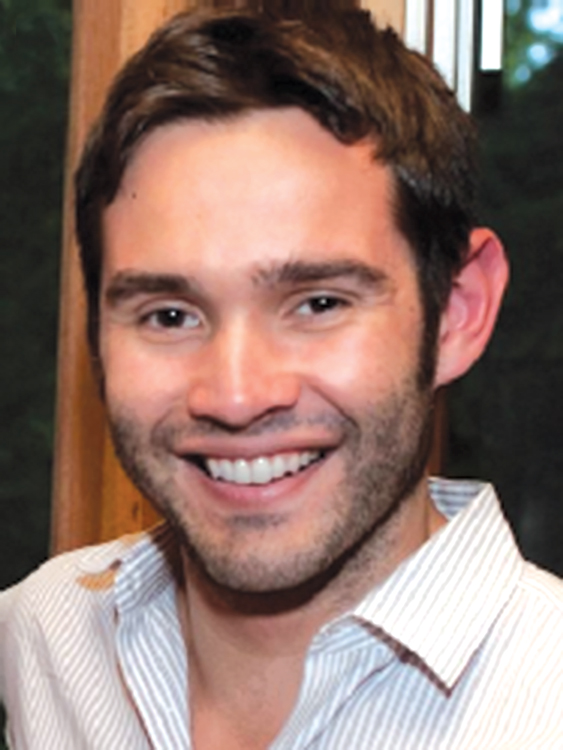 Robert O. Cotes, MD
Assistant Professor
Robert O. Cotes, MD is an Assistant Professor at Emory University School of Medicine in the Department of Psychiatry and Behavioral Sciences. He is Medical Director of the Inpatient Psychiatric Unit at Grady Memorial Hospital, as well as Director of the PSTAR Clinic (Persistent Symptoms: Treatment, Assessment and Recovery) at Grady's Outpatient Behavioral Health Clinic.
The priorities of the PSTAR Clinic are to:
provide evidence-based, recovery-oriented care for individuals with persistent symptoms of psychosis;
improve regional access to clozapine;
coordinate inpatient and outpatient clozapine transitions;
investigate promising pharmacologic and non-pharmacologic treatment options for people with persistent symptoms of psychosis; and
educate trainees and psychiatrists in the community about how to use clozapine effectively.
Dr. Cotes' research focuses on Clozapine, characterizing persistent symptoms of Schizophrenia, understanding cardiometabolic side effects of anti-psychotic medications and first episode psychosis. Dr. Cotes is the principal investigator for multiple clinical trials focused on treatment options for psychosis and he leads the Open Dialogue efforts at Grady.
He is the Associate Director of Psychiatry Residency Education in the Department of Psychiatry and Behavioral Sciences at Emory. His interests within psychiatry education focus on curriculum development and the use of simulated patients to teach agitation management.
The Cottages on Mountain Creek
Sandy Springs, GA
Carol Reynolds

Founder & CEO
Ms. Reynolds possesses over 30 years of experience in the real estate and/or healthcare field. Specific experience includes the analysis of all types of healthcare and senior housing including retirement homes, assisted living facilities, nursing homes, acute-care hospitals, psychiatric hospitals and rehabilitation hospitals.
Additional experience includes the analysis of multi-family projects, active adult projects, tax-credit projects (including tax-exempt bond financing and low-income tax credits), and office buildings (including medical office buildings). Analyses include disposition analysis, economic feasibility studies, market and marketability studies and valuation studies (real estate and business). Ms. Reynolds' experience has also been gained in tax appeal court and bankruptcy court. Ms. Reynolds is a Member of the Appraisal Institute (MAI), Member of the Commercial Investment Real Estate Institute (CCIM).
The Cottages on Mountain Creek, LLC assists clients who are recovering from the effects of mental health issues, as well as co-occurring addiction disorders. Our clients find success working with a dedicated professional staff who and assist in helping regain self-respect and self-confidence to gain access back into society. The 'Cottages Executive Team' has over 35 years of experience, working within the healthcare and neurobehavioral fields providing an unparalleled management TEAM. Our mission is to provide a safe treatment and mental health recovery center for adults experiencing mental health issues who are seeking to create a positive change in their lives. Clients are given the opportunity to learn coping mechanisms, improve relationships, practice independent living and work skills, express creativity, explore spirituality and improve their overall health with physical fitness, nutrition, and effective medication solutions. Our services include a 24/7 residential treatment center, transitional independent living, as well as Day Programming and Vocational Rehab. The Cottages provides the tools for recovery, clients bring with them their willingness to recover.